Coating Cleaning Machine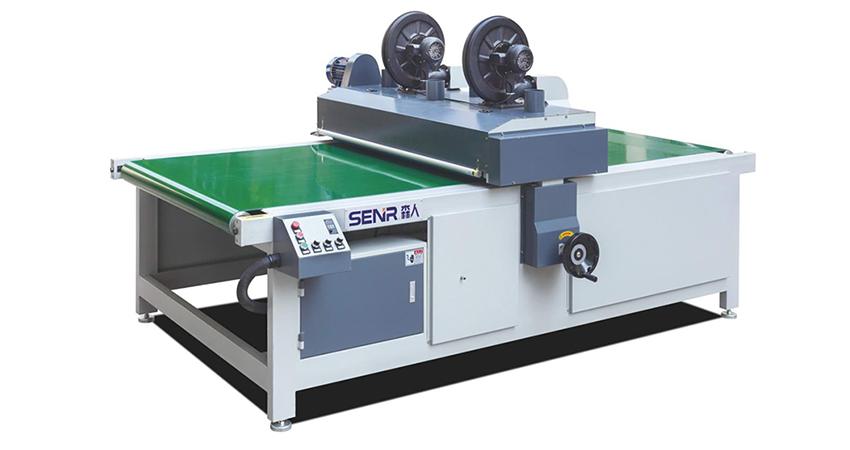 Recommended application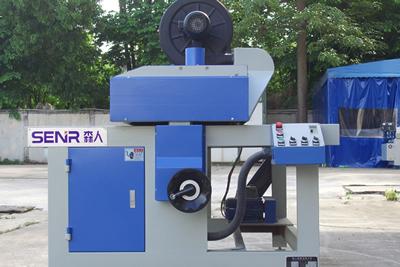 The coating cleaning machine is used for dust removal on furniture, wood doors and other panels. This equipment is available in either a single side or double sided dust removal performance model. It can be used as a standalone piece of equipment, or paired with a coating line before coating or after polishing.
Working principle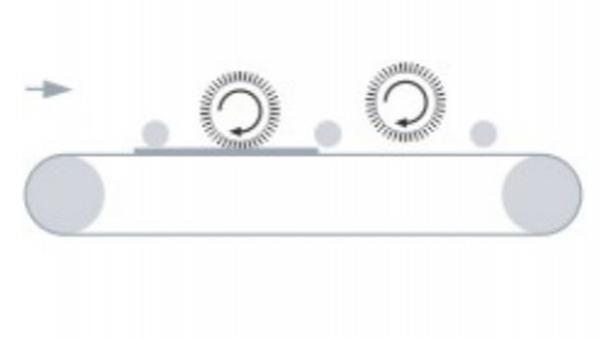 The double brush roll rotates at high speeds in order to sweep the panel surface and remove dust. The panel exit position is equipped with a powerful blower, and the external exhaust tube is connected to a dust cover on the upper portion of the double brush roll. It is through this tube that dust is pumped out and collected in order to maintain a clean environment.
Main parameters
| | |
| --- | --- |
| Effective processing thickness | 2-80mm |
| Effective processing width | 620/920/1320mm(optional) |
| Minimum processing length | 300mm |
| Transport speed | 0-20m/min |
| Roller power | 0.75kW |
| Power supply | 380V/50Hz |
Features
A powerful blower is equipped for a high speed dust removal.
A specially designed dust cover significantly enhances the dust collection efficiency.
An electrostatic generator can be equipped to the coating cleaning machine in order to remove static electricity on the plate surface, ensuring good dust removal effect.
Optional models
In addition to the single side dust removal, which is designed to work on the panel tops, we can also add a dust removal device to the panel bottoms. The double sided dust removal performance is designed to satisfy higher dust removal requirements.
SR-C series coating cleaning machine (single side)
| | | | | | |
| --- | --- | --- | --- | --- | --- |
| Model | Effective processing width (mm) | Brush size (mm) | Blower power (kw) | Outline size (LWH) | |
| SR-C620 | 620 | 60*620 | 0.75*2 | 2500x1700x1800 | |
| SR-C920 | 920 | 60*920 | 0.75*2 | 2500x2000x1800 | |
| SR-C1320 | 1320 | 60*1320 | 0.75*3 | 2500x2400x1800 | |
SR-CC series coating cleaning machine (double side)
| | | | | | |
| --- | --- | --- | --- | --- | --- |
| Model | Effective processing width (mm) | Brush size (mm) | Blower power (kw) | Outline size (LWH) | |
| SR-CC620 | 620 | 60*620 | 0.75*2 | 2500x1700x1800 | |
| SR-CC920 | 920 | 60*920 | 0.75*2 | 2500x2000x1800 | |
| SR-CC1320 | 1320 | 60*1320 | 0.75*3 | 2500x2400x1800 | |