Tunnel Fluid Bed Coating Drying Oven (Infrared Heating)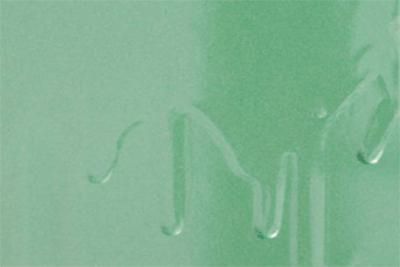 Brief introduction
The tunnel fluid bed coating drying oven (infrared heating) is used to even out the coating on the surface of roll coated, spray coated, or curtain coated panels. This is designed to prevent the appearance of any unevenness such as sagging or brush marks on the panel surface.
It can be directly connected to coating equipment. During operation, after the surface coating application parameters have been set, the products will enter the constant temperature tunnel (whose temperature can also be adjusted) in order to smooth the surface coatings. In doing so, the diluent and bubbles in the coatings will become volatile, thus ensuring the smooth product surface.
Sagging
Brush marks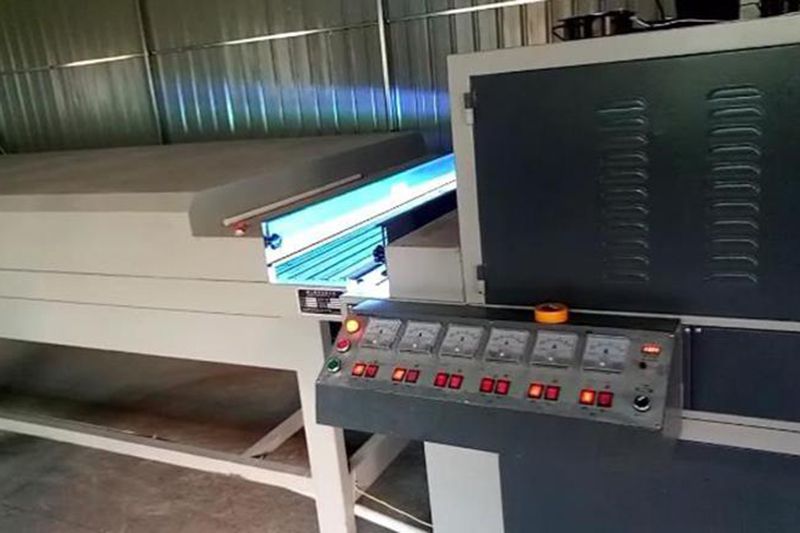 Depending on customer requirements, we can also add a high temperature drying section to be installed behind the leveling section in order to ensure all products are thoroughly dried. If a UV paint is used, the products can be placed directly into the UV coating dryer after the coating smoothing process.
Application site
Main parameters
| | |
| --- | --- |
| Effective processing thickness | 2-80mm |
| Effective processing width | 620/920/1320mm(optional) |
| Minimum processing length | 300mm |
| Transport speed | 0-20m/min |
| Lamp quantity | 18 |
| Power supply | 380V/50Hz |
Features
The tunnel temperature can be set and adjusted depending on project needs, making it suitable for the temperature process requirements for a variety of coating types.
The transfer speed is controlled using an adaptable frequency conversion. The frequency conversion adapts to the leveling process conditions of different coating types.
Optional models
The SR-IH series tunnel fluid bed coating drying oven (infrared heating, high temperature)
After levelling off the coated panels, this machine will dry and solidify them with the use of an infrared heating device. If a customer is using baking varnish for the coating application, this equipment is an ideal solution, as it simultaneously carries out a high quality, two step leveling and drying process, thus enhancing customer productivity.
| | | | | | |
| --- | --- | --- | --- | --- | --- |
| Model | Effective processing width (mm) | Lamp power (kw) | Transport power (kw) | Outline size (mm) | |
| SR-IH620 | 620 | 0.6*18 | 0.75 | 6000L×950W×1500H | |
| SR-IH920 | 920 | 1.0*18 | 0.75 | 6000L×1250W×1500H | |
| SR-IH1320 | 1320 | 1.2*18 | 1.5 | 6000L×1550W×1500H | |
SR-IR series tunnel fluid bed coating drying oven (infrared heating, low temperature)
It is specifically designed for panels coated with UV paints, and will level off the coated panels in order to give them a flat, smooth surface. After levelling, users need to use a UV curing machine in order to carry out further UV coating curing processes. Please click here: for more information about the UV curing equipment.
| | | | | | |
| --- | --- | --- | --- | --- | --- |
| Model | Effective processing width (mm) | Lamp power (kw) | Transfer power (kw) | Outline size (mm) | |
| SR-IL620 | 620 | 0.6*18 | 0.75 | 6000L×950W×1500H | |
| SR-IL920 | 920 | 1.0*18 | 0.75 | 6000L×1250W×1500H | |
| SR-IL1320 | 1320 | 1.2*18 | 1.5 | 6000L×1550W×1500H | |