Automated Feeder Roll Coating Combo Machine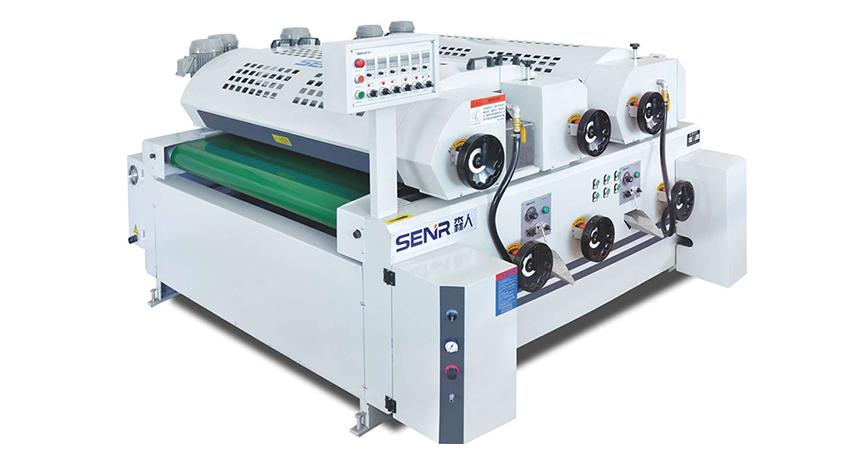 Recommended application
The coating feeder is used for putty filling on a variety of panels with uneven surfaces. The application of the coating feeder on a coating line eliminates the need for manual filling, and improves productivity. After the completion of putty filling, a single roller coater is used to carry out the coating process. Applicable materials include furniture plates, wood doors, floors, MDF panels, and inorganic panels.
Working principle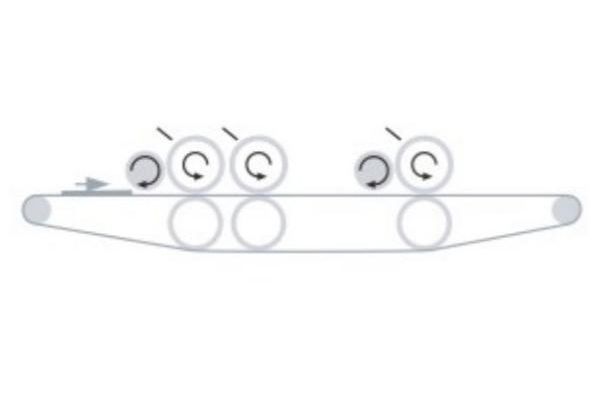 The coating feeder fills uneven surfaces on the workpiece, and removes excess putty for recovery and recycling. The doctor roll ensures putty and coatings are uniformly distributed on the coating roll, and ensures the coating is evenly applied directly to the workpiece surface.
Main parameters
| | |
| --- | --- |
| Effective processing thickness | 2-80mm |
| Effective processing width | 620/920/1320mm(optional) |
| Minimum processing length | 300mm |
| Transport speed | 0-20m/min |
| Heating power | 3kW |
| Power supply | 380V/50Hz |
| Paint type | UV/Water-based |
Details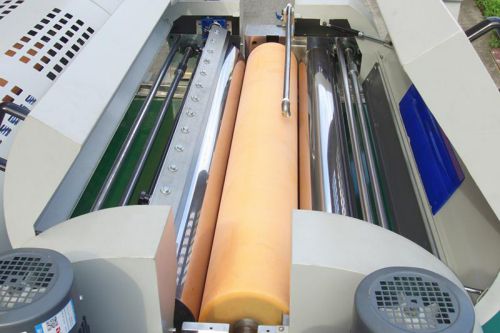 A high-quality silicone covered coating roll spreads the coatings evenly, which ensures the coated workpiece has a smooth, flat surface.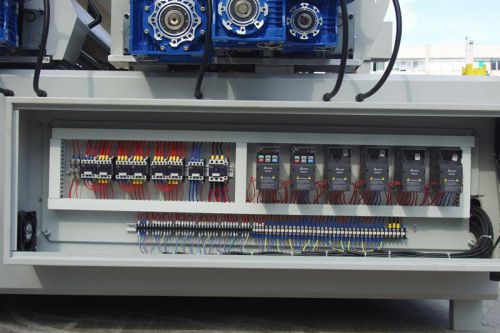 The three parts, including the coating roll, doctor roll and conveyor, are independently controlled by three respective control systems. The control systems are comprised of the motor, reducer and frequency converter, and thus the precision is high, the stability is excellent, and adjustment is quick and easy.
Optional models
| | | | | | | |
| --- | --- | --- | --- | --- | --- | --- |
| Model | Effective processing width (mm) | Conveying power (kw) | Power of coating roll (kw) | Power of doctor roll (kw) | Outline size (L*W*H) | |
| SR-R2BP620 | 620 | 0.75 | 0.75 | 0.55 | 1800*1850*1700 | |
| SR-R2BP920 | 920 | 0.75 | 0.75 | 0.75 | 1800*2150*1700 | |
| SR-R2BP1320 | 1320 | 1.5 | 1.5 | 0.75 | 1800*2450*1700 | |