Single Roller Coater (Roll Coater, Coating Machine)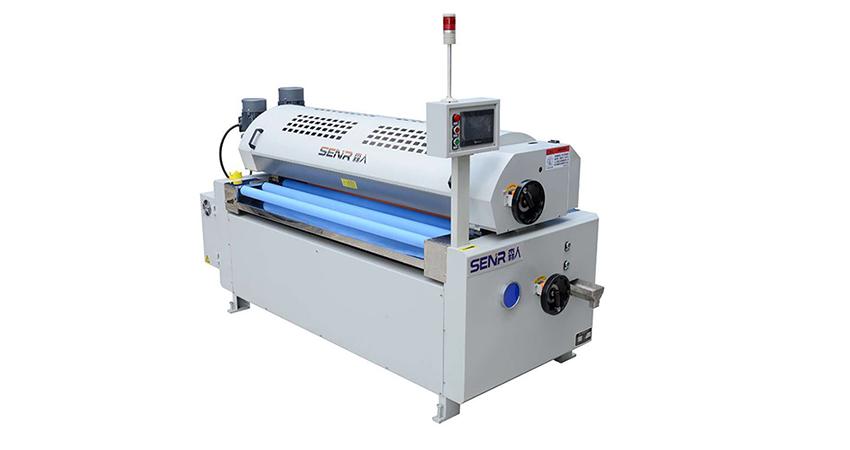 Recommended application
The single roller coater accomplishes coating application through a group of coating heads, making it suitable for paint coating a variety of flat panels and shaped products, including furniture plates, wooden door panels, cabinet boards, floors and more. Applicable materials include wood, glass, metal, plastic, polymer composites, inorganic materials, and others.
Application site
Working principle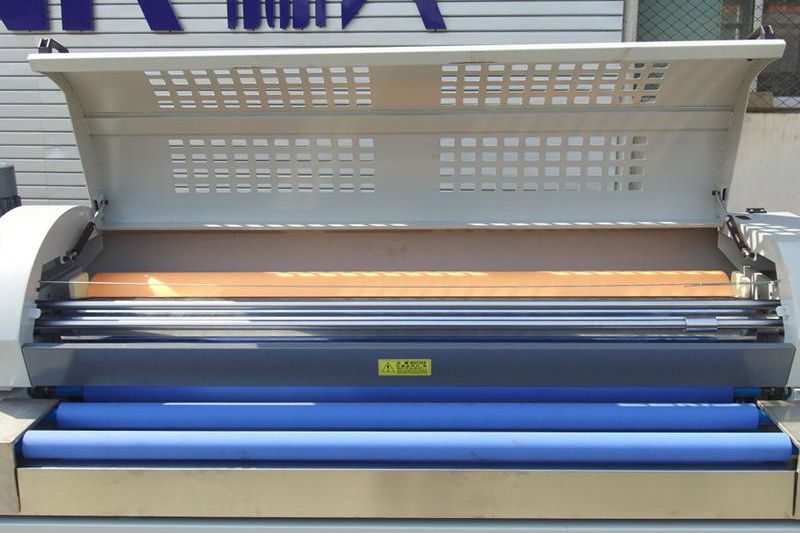 The doctor roll ensures the coating is distributed uniformly along the coating roll, and then ensures the coating roll evenly applies the coating to the product surface.
Basic parameters
| | |
| --- | --- |
| Effective processing thickness | 2-80mm |
| Effective processing width | 620/920/1320mm(optional) |
| Minimum processing length | 300mm |
| Transport speed | 0-20m/min |
| Heating power | 3kW |
| Power supply | 380V/50Hz |
| Paint type | UV/Water-based/PU/NC/PE |
Details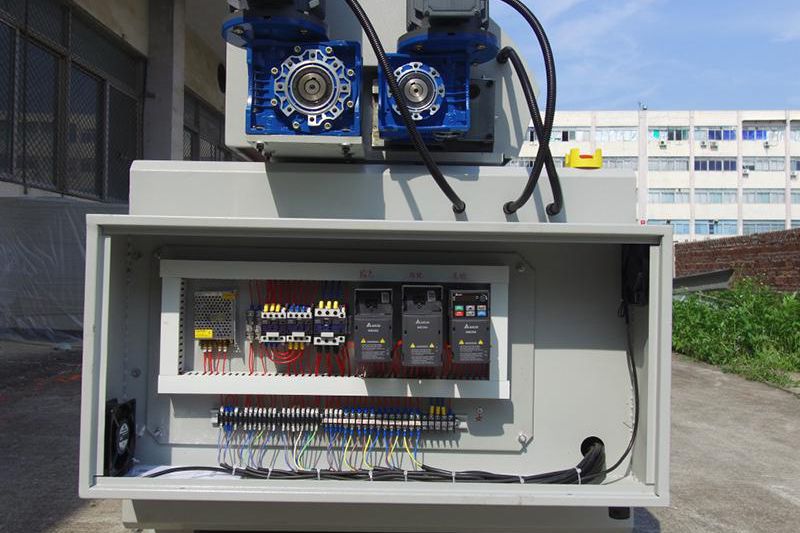 Rubber covered coating roll, steel doctor roll, belt conveyor
The rubber covered coating roll is used to transfer paint onto the workpiece, while the steel pressure roll flattens and smooths paint on the workpiece.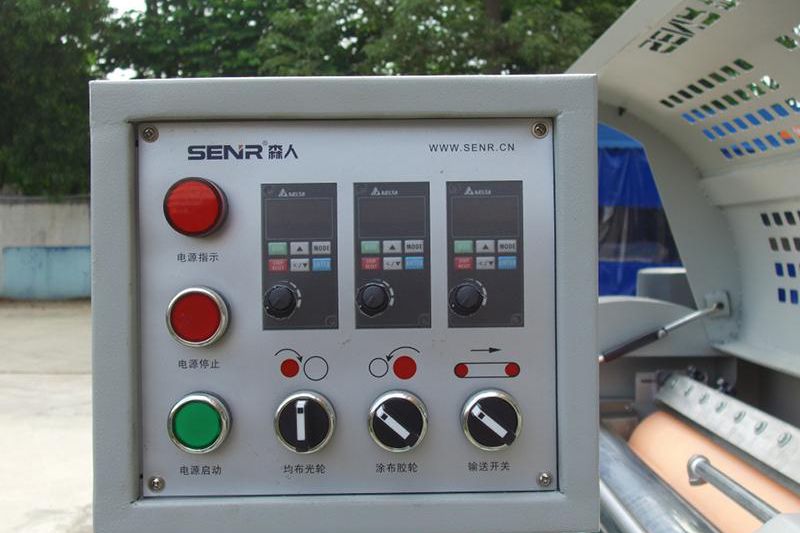 Rubber covered coating roll, steel doctor roll, roller conveyor
Depending on the substrate to be coated, a belt conveyor or a roller conveyor can be chosen for use as the conveying workbench. Between these two, the belt conveyor is suitable for wood conveying, while the roller conveyor is suitable for conveying metal sheet, ultra-thin glass and ultra-thin Polymer sheet.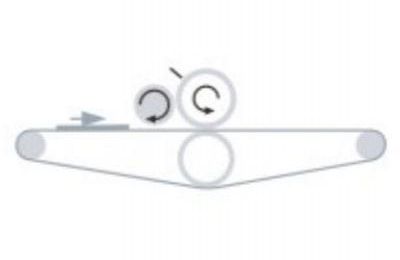 Motor, reducer, inverter
The three parts, including the coating roll, doctor roll and conveyor, are independently controlled by three respective control systems. The control systems are comprised of the motor, reducer and frequency converter, and thus the precision is high, the stability is excellent, and adjustment is quick and easy.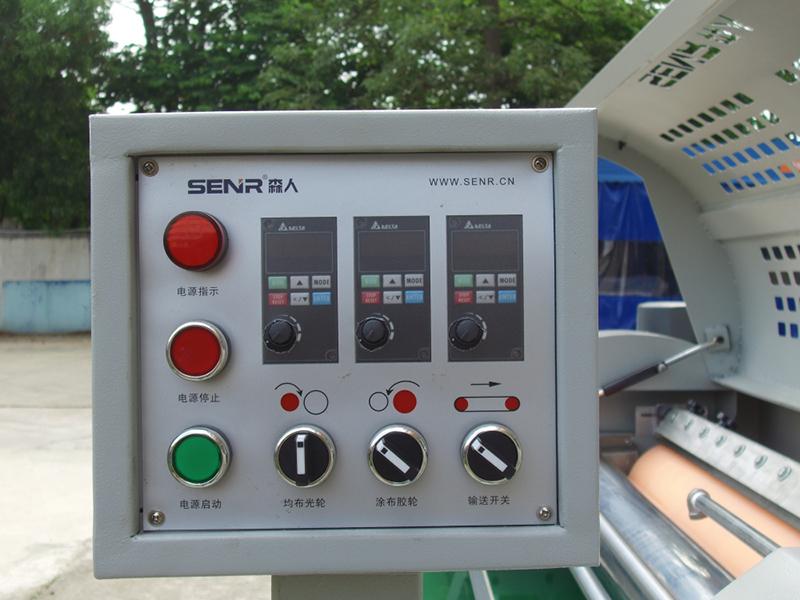 Control interface
The control interface design is simple and intuitive, facilitating operator understanding of machine operation.
Optional models
There are two types of single roller coaters available: one is a rubber covered roll, and the other uses a laser roll as a coating roll. The laser roll is precisely processed using laser engraving technology, which further enhances the coated surface's flatness.
SR-R1P series single roller coater (coating roll: rubber covered roll)
| | | | | | | |
| --- | --- | --- | --- | --- | --- | --- |
| Model | Effective processing width (mm) | Conveying power (kw) | Power of coating roll (kw) | Power of doctor roll (kw) | Outline size (L*W*H) | |
| 620 | 620 | 0.75 | 0.75 | 0.55 | 1000*1850*1700 | |
| 920 | 920 | 0.75 | 0.75 | 0.75 | 1000*2150*1700 | |
| 1320 | 1320 | 1.5 | 1.5 | 0.75 | 1000*2450*1700 | |
SR-R1L series single roller coater (coating roll: laser roll)
| | | | | | | |
| --- | --- | --- | --- | --- | --- | --- |
| Model | Effective processing width (mm) | Conveying power (kw) | Power of coating roll (kw) | Power of pressure roll (kw) | Outline size (L*W*H) | |
| 620 | 620 | 0.75 | 0.75 | 0.55 | 1000*1850*1700 | |
| 920 | 920 | 0.75 | 0.75 | 0.75 | 1000*2150*1700 | |
| 1320 | 1320 | 1.5 | 1.5 | 0.75 | 1000*2450*1700 | |