Dual Steel Brush Machine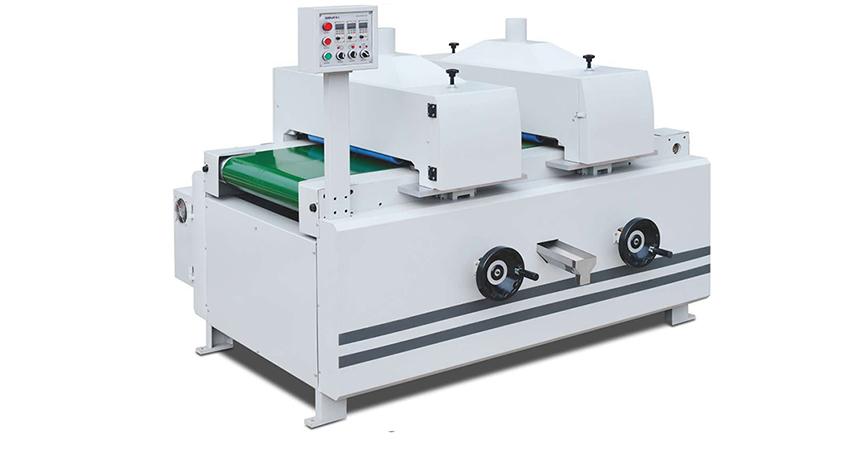 Recommended application
This dual steel brush machine is specifically designed for the coloration correction of all kinds of flat panels that have been colored through a sponge roll. This process can make the surface coloration of panels more uniform.
The applicable products include furniture panels, wooden door plates, floors, MDF boards, inorganic panels etc.
Application site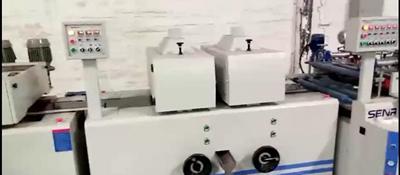 For the production of wooden door panels.
Working principle
The dual steel brush roll rotates at a high speed through speed regulation with an inverter in order to evenly brush the surface of the panels spread with colorant.
Main parameters
| | |
| --- | --- |
| Effective processing thickness | 2-80mm |
| Effective processing width | 620/920/1320mm(optional) |
| Minimum processing length | 300mm |
| Transport speed | 0-20m/min |
| Power supply | 380V/50Hz |
| Colorant type | UV/Water-based |
Features of dual steel brush machine
The panels colored by a sponge roll feature a uniform surface color after brushing by this machine.
The machine brush is designed to be quickly assembled or disassembled for brush replacement and cleaning.
The brush and conveying part are controlled by two independent control mechanisms that consist of motors, reducers and inverters, ensuring a high precision, excellent stability, and flexible adjustment.
Automation configurations such as man-machine interface, and precision auto-elevator are available.
The dual steel brush machine is capable of automated production, in order to enhance productivity and save labor.
Optional models
| | | | | | |
| --- | --- | --- | --- | --- | --- |
| Model | Effective processing width (mm) | Conveying power (kw) | Power of steel brush (kw) | Outline size (L*W*H) | |
| SR-M2620 | 620 | 0.75 | 0.75 | 1800*1850*1700 | |
| SR-M2920 | 920 | 0.75 | 0.75 | 1800*2150*1700 | |
| SR-M21320 | 1320 | 1.5 | 1.5 | 1800*2450*1700 | |