Coating Dryer with Five UV Lamps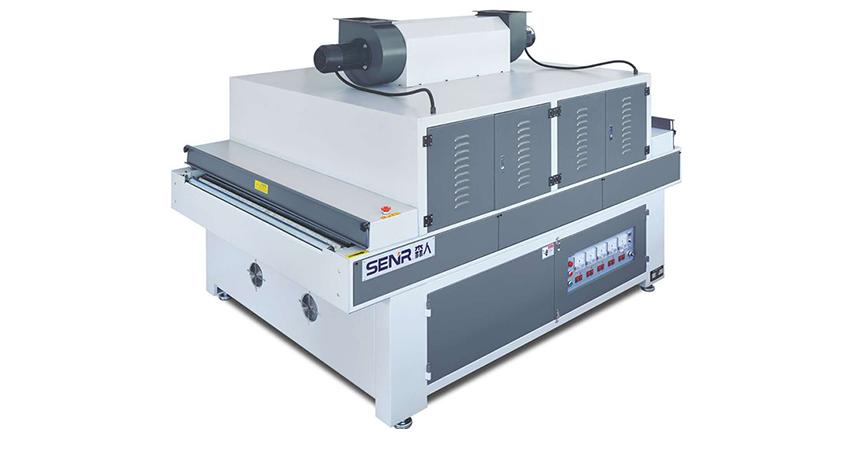 Recommended application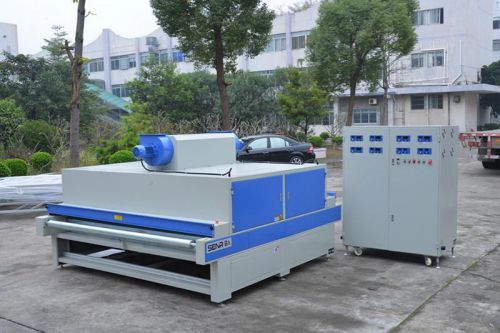 This coating dryer was developed on the same basis as a coating dryer with 3 UV drying lamps, with two additional UV lamps installed for workpiece drying. This equipment will instantly dry all 5 sides of a UV paint coated workpiece, and ensure the surface of each workpiece is glossier.
Working principle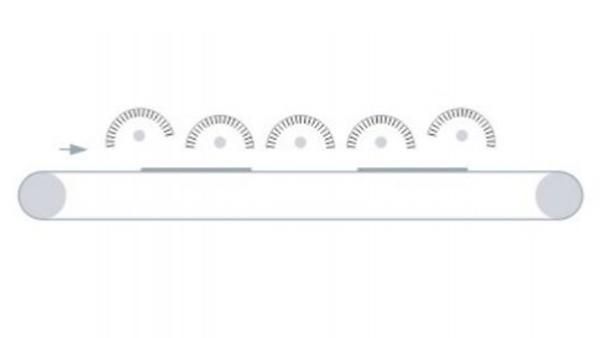 The UV paint coated product is transferred with the use of a conveyor belt, and passes through a dryer light box equipped with UV lamps, where the UV paint will chemically react to the light, and cross link to form a film. By doing so, the product surface becomes dry.
Main parameters
| | |
| --- | --- |
| Effective processing thickness | 2-80mm |
| Effective processing width | 620/920/1320mm(optional) |
| Minimum processing length | 300mm |
| Transport speed | 0-20m/min |
| Transport power | 0.75kW |
| Power supply | 380V/50Hz |
| Paint type | UV |
Features of coating dryer with five UV lamps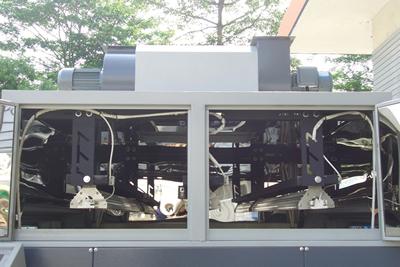 The irradiation density of the UV lamps is adjustable and equipped with a high-strength capacitor and transformer, both of which enhance the UV lamp stability.
The reflector panel on the lamps' outer cover allows for the UV light reflectivity to reach 99%, thus reducing energy consumption.
The light box inlet and outlet are equipped with light screens in order to effectively prevent UV light leaks.
The light box is equipped with an air-cooling system and a temperature controller to precisely control its internal temperature, thereby extending the lamp service life.
Depending on the type, the panels can be transported using a chain, stainless steel, or roller conveyor.
Optional models
| | | | | | |
| --- | --- | --- | --- | --- | --- |
| Model | Effective processing width (mm) | Lamp power (kw) | Fan power (kw) | Outline size (LWH) | |
| 620 | 620 | 5.6*3, 3.0*2 | 0.75*2 | 2500x1700x1800 | |
| 920 | 920 | 8.0*3, 3.0*2 | 1.5*2 | 2500x2000x1800 | |
| 1320 | 1320 | 9.6*3, 5.6*2 | 2.2*2 | 2500x2400x1800 | |